Significant Weather
This map is a one-stop-shop of sorts that shows all the various types of weather expected by the model at a given point. Rain, snow, fog, thunderstorms, and other phenomena are all visible on one map.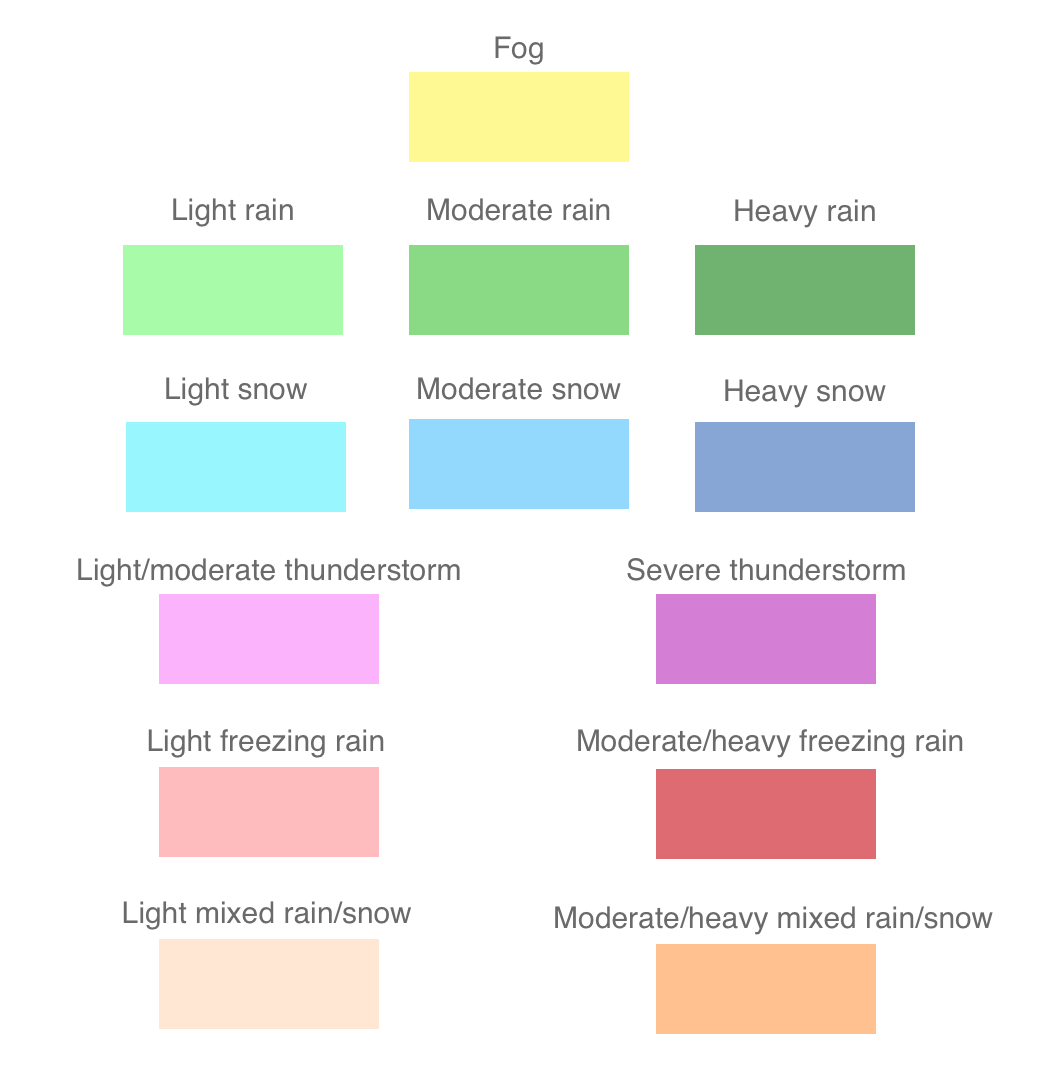 Signifikantes Wetter
Dieser Parameter zeigt das signifikante Wetter zum ausgewählten Termin an. Hier werden keine Wolken angezeigt, sondern nur verschiedene Niederschlagsarten, wie zum Beispiel Regen, Schnee oder Eisregen und Nebel.